Travelling in the Tennesse State,  on an old Greyhound bus, wrapped in your k-way to protect yourself from the cold airconditioning system. Americans can't resist to these comforts , even in April, when the weather is mild, you'll have to face this possibility if you wanna reach Memphis, from Nashville, in a really cheap way.
Departure is at night, when the city has a different face, the lights of the skyscrapers, the strip: Broadway Street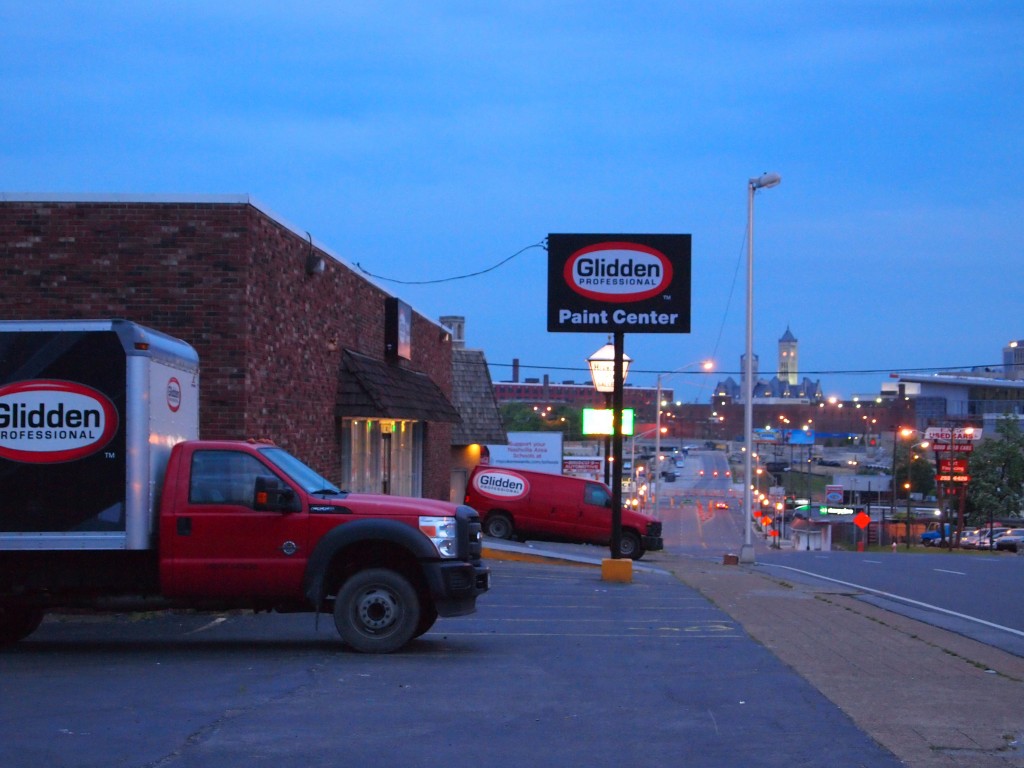 60 $ and 4 hours by bus, these are the numbers of this trip to the house where the king of Rock'n'Roll is buried : Elvis, of course. A long trip on the road, Interstate 40 (one of the longest Interstate Highway going westbound), a journey through time and rural America.
Green fields, woods and small towns will be your view  during the trip…
One of the greenest States of the USA, in Tennessee has  also got a moutainous region, by the North Carolina border. A brief rest in Jackson, known because of the famous country song by June Carter.
Step by steo, crossing the Tennessee river,  you'll enter the heart of the land of black music.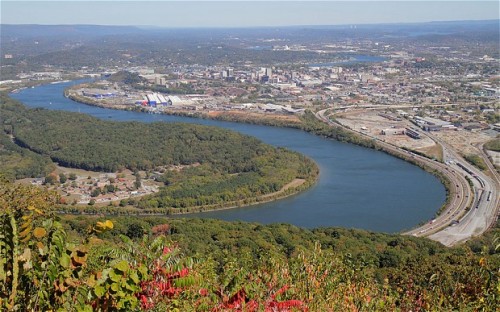 While meeting the lights of dawn, turn your I-Pod on Mavis Staples's  "One True Vine" , a new record that fits perfectly to this great trip in the America of soul and blues.
Produced by Jeff Tweedy, Wilco's leader, Mavis  recorded the album in Jeff's house, in Chicago.  A home-studio where Jeff played almost all instruments and arranged all the songs, while his young son played drums.
How can you resist to the country-gospel of "Far Celestial Shore" ? This sound gives you the "Nashville mood", a city that will remain forever in your heart. In front of us, a group of coloured children, with a bag on their shoulder waving "hello" to us.
The sun is warm, the South is wet and now we understand the reason for this persistent air-conditioning. During the month of April you can find storms and heavy rain.
One more stop and  "Woke Up This Morning" (With My Mind on Jesus) will begin . The gospel  "Holy Ghost" (Low) will arrive when you've already reached the heart of the state. Memphis is getting closer and, if you are lucky, you can talk with your travel mate. People that use Greyhound are, mostly, from the 'low class', people at different ages and ethnies, a Mormon sheperd or a shady Amish
The Great River is finally in front of us.The cradle of soul and blues: Huge !
Now you can turn off your I-Pod: you're in Memphis, everything is music! Let the noise of the streets overwhelm you. Live sets on Beale Street, will remind you the sound of Mavis, straight from your heart  .                                                  ___________________________________________________________________________________
Greyhound Lines
709 5th Ave S, Nashville, TN 37203, Stati Uniti
Share and Enjoy