We met Selton at OFF CLUB  (Modena, Italy) during their italian tour and they gave us some interesting travel advices!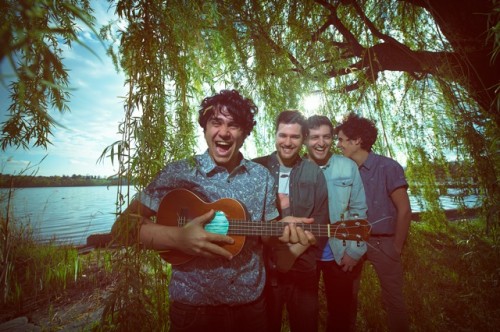 Selton is Daniel Plentz, Eduardo Stein Dechtiar, Ramiro Levy and Ricardo Fischmann, four friends from Porto Alegre, Brazil. They met by chance in Barcelona, decided to make a band and started playing on the street. They used to play in Parc Güell, the famous park designed by Gaudì. The park is one of the most touristic points in the city; that means that each day Selton used to play for lots of people from all over the world. After one month playing, the band raised enough money to record their first demo and started to sell it in their open air performances. After one year and a half they had sold already 1500 copies.
One day an Italian MTV producer saw the band playing and invited them to participate on the TV show "Italo Spagnolo". With their second album "Selton" (Antistar, 2010) the band took an important step and started playing their own songs. In the years of 2011/12, Selton toured Italy, Brazil, Portugal, Spain, Belgium and Czech Republic.
After the second summer tour, Selton started thinking about their next album. With a crowdfunding campaign -"I'm With Selton" – they raised more than 10.000 dollars and recorded "Saudade" (Ghost Records, 2013), also produced by Tommaso Colliva and featuring the artist and producer Arto Lindsay.
The new album is out now and the band is getting ready for the tour. Stay tuned.
Best international festival and best live club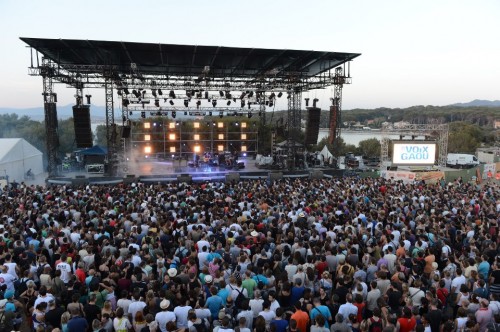 I think the greatest international festival we've ever played was Voix Du Gaou, in France. In the same evening we played there was also Jamiroquai and Massive attack. The festival was in that beautiful Island in the south of France, we really wish we could play there again! The best live club we've ever played is hard to say… but surely Magnolia (Milan) and Angelo Mai (Rome) are one the top 5!
Record shop you can't miss
 There's a record store in São Paulo called "Eric Discos" that is really incredible. You can find anything, from brazillian roots music to Adriano Celentano. Really cool place to go.
Rua Artur de Azevedo,
1815, São Paulo – SP, 05404-014, Brasile
Record shop you can't miss
For those who like eating meat, we would really recommend "Barranco" in Porto Alegre (our city in Brazil). One of the best picanhas in  the world! For those who prefer simple Italian food, we would recommend "Il Brutto Anatroccolo" in Milan. Tipical milanese food with very good prices.
Avenida Protásio Alves, 1578 – Petrópolis, RS, Brasile
Telefono:

+55 51 3331-6172
_____________________________________________
Via Evangelista Torricelli, 3, 20136 Milano
our: suggested places and spots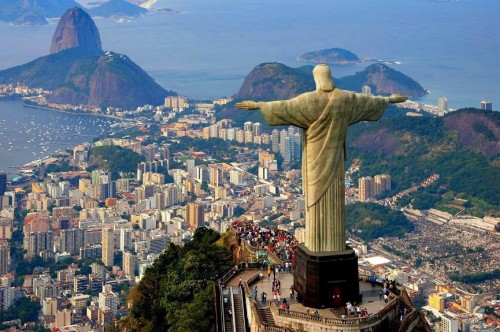 Mercado público – São Paulo
Lapa – Rio de Janeiro
Trulli – Salento
Angelo Mai – Rome.
If you can, don't miss it!
The Ideal soundtrack for your trip
Usually when we are tired and we need to listen to something to keep us wild and awake. So we listen to the first two albuns of Kings of Leon, "Youth and young manhood" and "Aha shake heartbreak". Really great uplifting and nostalgic albums.
Share and Enjoy