Have you ever tried to link a music genre to a city? For example: Berlin has a punk soul, London is rock, Wien reminds you of symphonic orchestra… Is not so easy to difine Oslo in this sense! It has got  a Nordic Viking soul, smooth in lines and colours.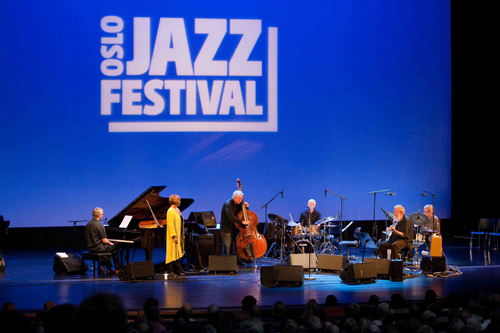 Apparently it seems to be rough, but you will soon find out that it has a tender heart. The capital of Norway is located between Oslo fiord and wide green hills where the nature rules. You will not find astonishing monuments to visit (even if Akershus Castle is really charming), but in any case it is a small gem you must see if you are spending a holiday in Norway.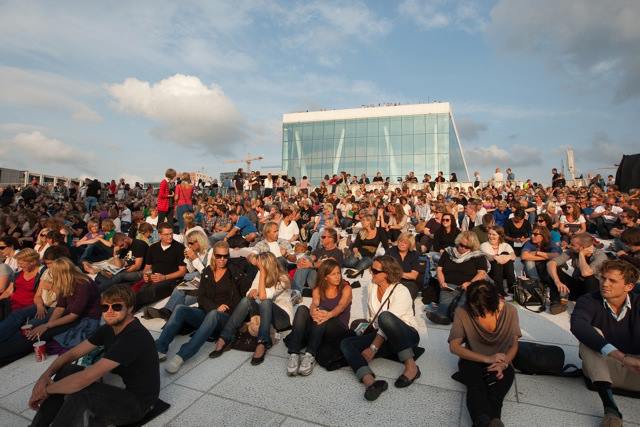 While walking between viking museums and stone buildings that reminds you of the Middle Ages, you will discover that Oslo is also an important music crossroad. There are many events that take place there during the year, such as Oslo World  Music Festival Contemporary Music Festival or Oslo Jazz Festival, which is in summer. This festival was born in 1986 from an idea of the city jazz club and today it is one of the most appreciated! It is a wool week of live music in the middle of August.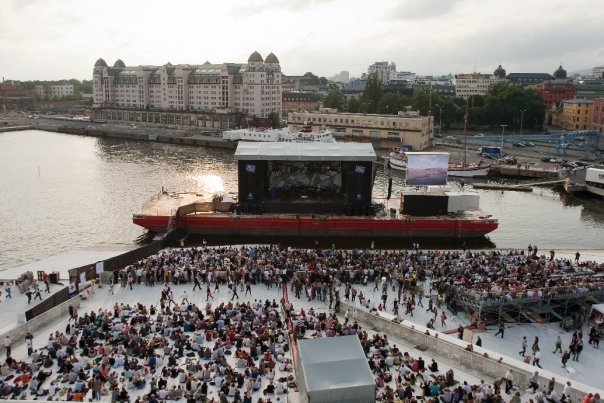 Musicians from all over the world come to play on stage in Karl Johans Gate, the main street of the city. They propose their original songs to the audience and also to simple passers-by. Jam sessions are free and you must pay a fee for the most famous artists. During the festival the area becomes pedestrian and the entrance is free. There are many really essential stage which are faraway from each other, set by the street sides, where bands turn over to play. You will find nothing else but tables and benches where you can sit down and enjoy live sets. The Music is the absolute main actor.
Even if you are not fond of jazz you will not resist to the magic of a music live performance, even just for curiosity. We are quite sure that you will stop and listen to these artists. A bar and a small kiosk are available to everyone who wants to make a break, with a snack or a drink.
You can quietly sit down at a table and, suddenly, realize that festival  artists are top level :  from talented unknown artists  to stars of jazz! For example iPhil Woods, Dee Dee Bridgewater, Bobby McFerrin, Brad Meldau, Django Bates and Illinois Jaquet Big Band.
The program is various and different every year in order to cover the entire jazz history, sometimes passing through gospel and blues or latin jazz and electro.
In particular there is one artist that We really appreciated:Jenny Moe! She's a norvegian singer who charmed the audience with her songs. But it's not all: you could also be able to see the first performance of a young band playing as a real orchestra. It's a continue live session until at night.
 http://youtu.be/WdYluhKqefE
Oslo is an amazing city you absolutely must see and if you are fond of music, forget stalls and shopping for a moment, switch on your music soul and let your self carry a round by jazz music!

_______________________________________________________________________
OSLO JAZZ FESTIVAL
PERIODO?  Agosto e dura sei giorni
+47 22 42 91 20
+47 22 42 91 25
Share and Enjoy