Once again we are flying to NYC to meet another very interesting artist: Joseph Keckler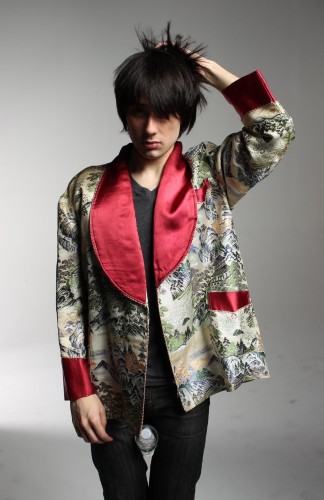 Joseph is a singer, musician, writer, and artist. Not only he is multi-talented, but he also has an incredible voice, which he uses to transform himself into many different characters. He is a baritone who can sing in falsetto, able to create humorous and dreamlike performances.
In his shows, Joseph mixes music, theater, and various visual media. It's not easy to compare him with any artist in Italy, but I'm sure that he will soon be well-known also in our country. In fact, his first EP, "Featured Creatures", was released in 2011 by the Italian publisher Transeuropa.
If you want to listen to Joseph singing in Italian, you can check out "Shroom Opera Trip", an animated music video directed by Liam Lynch. Otherwise, if you are lucky enough to be in New York, go to Joseph's new show, "I am an Opera", in which he sings in Italian, German and, French!
We are not surprised that the Village Voice just named Joseph Best Downtown Performance Artist in New York, 2013!
Best international festival and best live club
SXSW is the only music festival I have every played, or been to, really, so to me it is the best. The Meltdown Festival does seem quite interesting. But that's not in New York. I've recently done a short piece in Performa, a biennial of live art. There is some music in that festival.
South by Southwest
500 E Cesar Chavez St, Austin, TX 78701
Record shop you can't miss
I haven't made a habit of going to record stores since I was in my teens, so I don't know. I've missed all of them and I'm still kicking.  Actually, for a while I frequented Academy Records.
12 W 18th St. New York,
+1 212-242-3000
Music & Food (a perfect union): Where would you invite us?
I live not far from Moto in Brooklyn. The JMZ looms over it– and also over my apartment, so I feel at home there. They make an excellent date cake. They have a lot of acoustic blues, bluegrass, early jazz, and quirky crooners. The French "neo-soprano" Nicole Renaud used to play there and I once watched the estimable Krystle Warren deliver a stirring improvisation on top of a table.
CAFE' MOTO

394 Broadway, Brooklyn, NY 11211
Tour: suggested places and spots
In New York?
Joe's Pub, if you want to see the new set of very theatrical and unconventional cabaret singers and singer-songwriters who belong very much to "downtown New York," or if you want to see big out-of-town acts in an intimate, atmospheric setting. Issue Project Room is good if you are interested in more sound art, or experiments in  classical, rock, jazz, noise, and live performances of older works from the 'avant garde canon'
JOE'S PUB
425 Lafayette St, New York
_________________________
22 Boerum Pl, New York
The Ideal soundtrack for your trip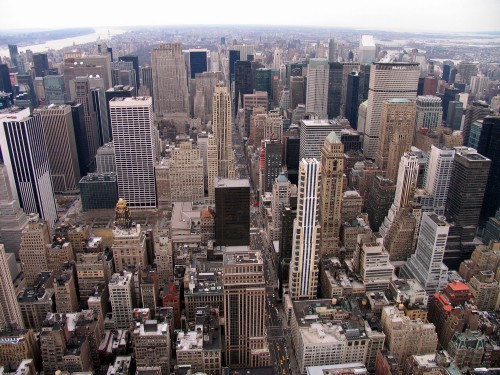 Check out  Juvenalia by The Idiot –an earlier alter ego of drag rapper Hamm Samwich, who's part of a new contingent of kids performing in Brooklyn.
Share and Enjoy